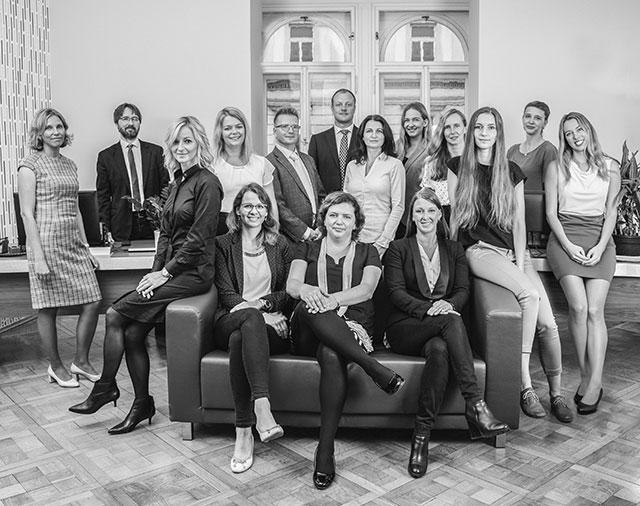 Get to know BREDFORD Consulting: A personal approach, guaranteed effective solutions that you will understand.
Who we are and what we offer
BREDFORD Consulting is a team of experienced tax advisors, financial and payroll accountants. We have been providing the following services since 2005:
Tax Advice

Accounting Services

Payroll Accounting

Other Services
To date, we have convinced hundreds of clients regarding the quality of our work. If you would like to be one of them you're probably wondering how we work and what will you get out of it.
Effective solutions to your problems
Our primary goal is for our services to bring real value. To this end our services are tailored to each of our clients and are designed to solve their specific needs.
We speak your language
We strive to ensure that all our recommendations and communications are delivered in an understandable fashion, without unnecessary formal legal definitions.
We are here for you
Each client is assigned a consultant who will be responsible for their requirements. In addition to the primary consultant other members of our experienced team will be working in the background, ensuring that all deadlines will be met and in the case of unforeseen situations their duties can be reassigned without any negative effects to you.
We are close to you
We provide our services mainly in Prague and the Central Bohemian Region. However, we have clients in other regions and a number of foreign clients. Modern technologies allow us to be available to you even in the current situation, if you cannot, or do not want to meet in person.
Why choose the BREDFORD team
BREDFORD Consulting currently has around 20 professionals from various fields, specifically Tax Consulting, Accounting and Payroll. Most of our people have experience from several consulting firms (including Big 4).
In order to bring you the most advantageous solutions we all look to continuously increase our knowledge and education, we also closely monitor news in our fields.

We work with other experts, Who specialize in various (sub) areas of taxes , accounting and payroll.

In the case of interest or need, we can recommend other professionals such as auditors, experts, lawyers or notaries.

all though we are not a large office, our clients appreciate the wide range of services "under one roof".

Thanks to our contacts we are able to provide consulting services in other countries, such as Slovakia, Germany, the Netherlands, Austria, Poland, Hungary, Switzerland and others.
Our Clients
Our Clients are:
small and medium size Companies,

large Corporations,

Self-Employed,

Landlords
Our clients portfolios include a wide range of industries, such as real estate developers, wholesalers, e-shops, car manufacturers, restaurants and more.
Our clients include a number of law firms and accounting firms. Both groups mainly use the services of our tax advisors for themselves and their clients, this is due to the interesting conditions we offer to these industry groups.
How we work
Due to client confidentiality we are unable to provide you with specific results of our work for your inspection. However our clients are free to talk about how we work.
If you need to know more to enable you to make a decision regarding cooperation with BREDFORD Consulting, please feel free to check out our Blog. There you will find news , interesting facts and information in the fields of taxes, accounting and payroll. They should help you gain a clearer picture of how we think about problems, how we work to solve them and how we communicate.
In addition, we are happy to provide you with specific references from our clients.
Prices of our services
You can find specific prices (or at least their indication) in the details of individual services.
The cost of services are significant and we are aware that our pricing is not for everyone. Nevertheless, we believe that our services are not expensive.
Hourly rates and only one part of the equation - it depends mainly on how quickly and effectively the issue will be resolved. We are almost always able to find a viable solution, tailored specifically to your needs. Of course, for the right price.
If price is your primary criterion, try to find other advisors, we do not participate in such tenders.
If quality at a reasonable price, which will bring security and peace of mind to your business, is especially important to you when purchasing services, we will be happy to provide it for you.
First Step: Contact Us.
Arrange a non-binding meeting, phone call or video call with us (see Contacts).
We will be happy to answer all your questions and provide references from our clients. Then it's up to you whether you decide to use our well-coordinated team to help your business. If so, you will be satisfied